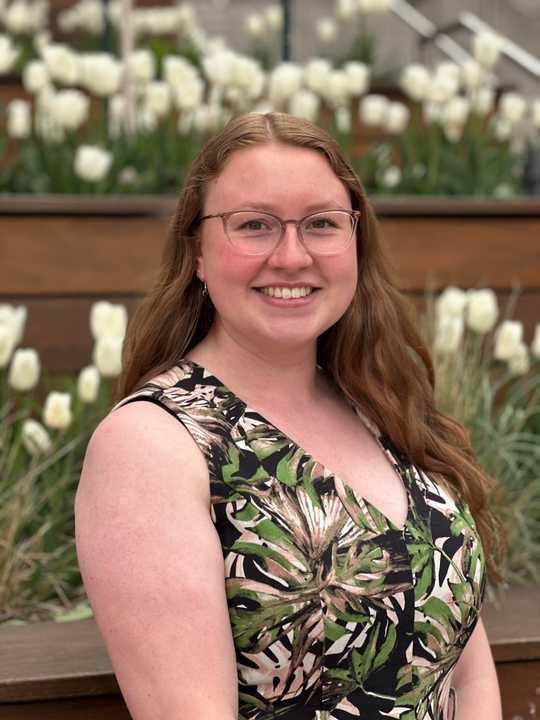 Aimee Yurris
Yellowknife, NT
Aimee Yurris is from Yellowknife, NT. She is currently working on her master's degree in the School of Public Health Sciences at the University of Waterloo, focusing her research on Northern food security. She has a diploma in Culinary Arts from NAIT and a degree in Indigenous Health from the University of Lethbridge. In 2022, Aimee received a #RisingYouth Community Service Grant to run a Youth & Elder Cooking Class in Yellowknife, and she is excited to continue leading this project through the Sprout Ideas Fellowship!
Youth & Elder Cooking Classes
Youth & Elder Cooking Classes will provide an opportunity for Youth in Yellowknife, NT to learn essential kitchen skills through hands-on participation and form intergenerational connections with Indigenous Elders. This project is guided by brainstorming and input from the Tree of Peace Friendship Centre Youth & Elder Advisory Committee!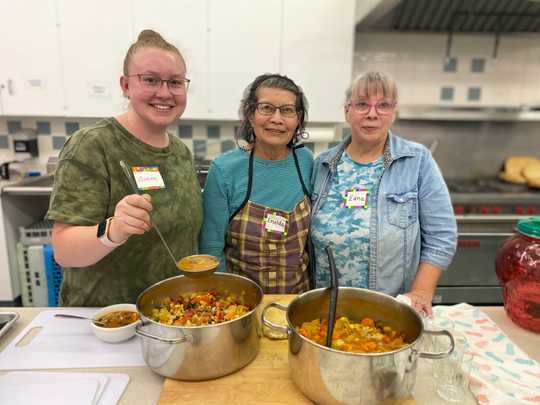 About this Project
Communities Served
My project will involve and/or impact the following communities:
At risk youth & children
Senior citizens
Indigenous Peoples

United Nations Sustainable Development Goals
When it comes to community impact projects, the UN has created 17 Sustainable Development Goals. These are the Sustainable Development Goals associated with my project.
SDG 2: Zero hunger
SDG 3: Good health and Well-being
How the project works
Over the Summer and Fall of 2023, this project will seek to host cooking classes that reflect local Youth's needs and interests. For example, in 2022, our Youth & Elder Cooking class included easy recipes that use affordable and accessible ingredients to make a delicious meal!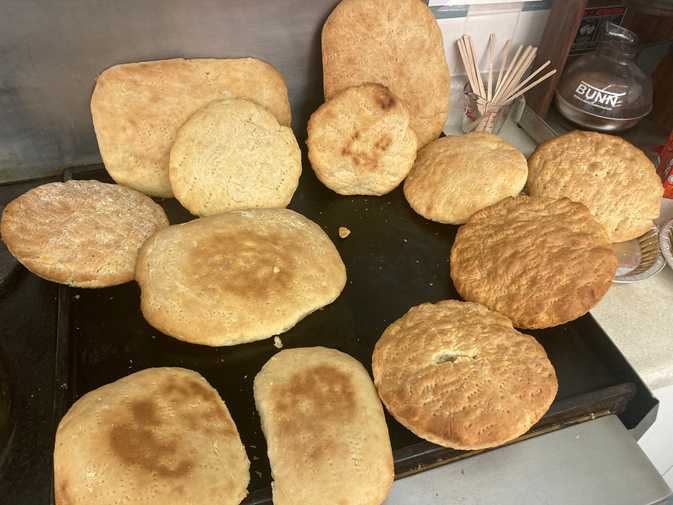 Project Impact
This project provides Youth with an opportunity to connect with one another as well as with Elders, while learning essential kitchen skills in a hands-on way and learning new recipes. Youth get to enjoy the product of their teamwork by eating the delicious meal that they prepared together!
Project Mission
This project aims to provide a space for cooking skill development and intergenerational connections between Elders and Youth through food.
Project Team
This project is led by fellow Aimee Yurris and supported by community reference Christina Moore.
Donate to Sprout to support fellows
Support young social innovators by donating to the Sprout Ideas Fund, providing capacity-building and resources needed to launch projects that create positive social change.
Donate Now