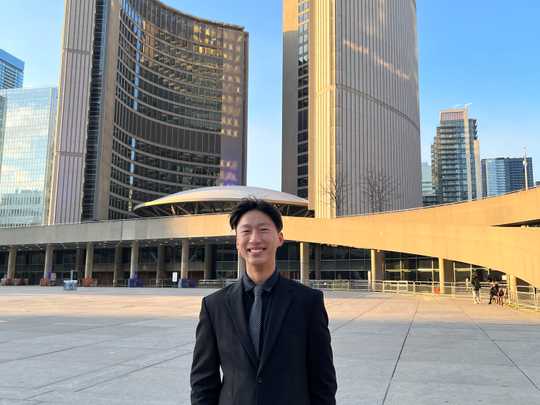 My name is Dawson, and I've been involved in my community for a couple of years now. I started taking initiative in grade 9, when I began helping out with my local baseball club, helping coach their t-ball team. I also helped out with an immigrant service organization. After that, I began to participate more at school, participating in clubs. I've just always liked to be active in my community, especially after the pandemic.
VP Debate
VP Debate is a youth-run school club that aims to improve debate skills for anybody who wishes. In weekly meetings, experienced debaters teach extremely detailed lessons about various debating skills, which is followed by a debate. VP Debate also offers opportunities to go to different tournaments. Prizes are also offered to those who perform well and/or show commitment and improvement.
https://sites.google.com/view/vpdebate2223/home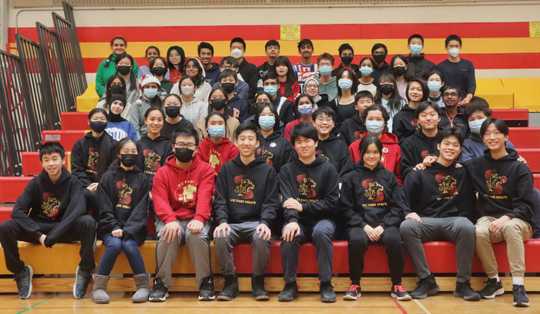 About this Project
Communities Served
My project will involve and/or impact the following communities:
At risk youth & children
Refugees & newcomers
Racial or visible minorities

United Nations Sustainable Development Goals
When it comes to community impact projects, the UN has created 17 Sustainable Development Goals. These are the Sustainable Development Goals associated with my project.
SDG 4: Quality education
SDG 10: Reduced inequalities
SDG 1: No poverty
How the project works
VP Debate offers debate training to 3 groups - Casual, Intro and Competitive. Each group has 2-3 experienced debaters leading, by teaching as well as judging debates. This initiative started in 2021 and is expected to continue going into the 2023-2024 school year. The project runs primarily during the school year.
Project Impact
VP Debate has had a massive impact on many people, such as the debaters and even the team. Firstly though, the debaters. Many debaters started out in the "casual" or "intro" group, and have moved on further past the club, attending many tournaments and placing prestigiously (i.e. one member went to Harvard for a tournament). Other debaters have just found their love for public speaking. For the team, it was and is a unique experience - to spread the knowledge that is debate.
Project Mission
VP Debate's mission is to teach others about debate, for free. Debate education is extremely expensive, and is therefore out of reach for many families. To add on to this, for those who wish to improve at debate, tournaments are also expensive. VP Debate offers a solution to both of those, with free quality lessons taught by experienced debaters as well as hopefully subsidies for these costly tournaments.
Project Team
My team is filled with grades 9-11, who are passionate about debate as I am.
Dawson Xiong
Anna Liang
Tazmeen Mohsin
Percy Zhao
Sasvin Karunamoorthy
Sarah Wang
Alisa Chen
Video Name or info
VP Debate's Very Best
Donate to Sprout to support fellows
Support young social innovators by donating to the Sprout Ideas Fund, providing capacity-building and resources needed to launch projects that create positive social change.
Donate Now