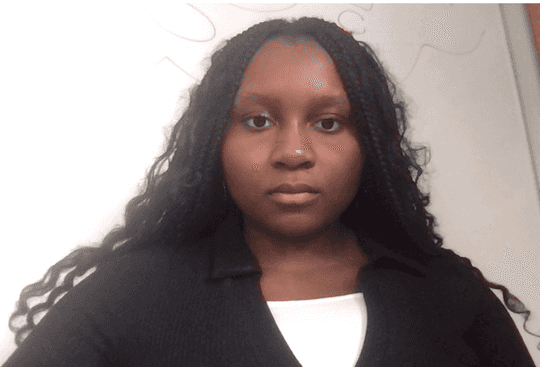 Sade Nicholson
Scarborough, ON
I was born in Toronto, where most of my project is based. I started this project last year and when thinking of how I could give back to the community I tried to think of anything that I had dealt with in the past and the first things that came to my mind were bullying and anxiety so I knew that I would have a full enough grasp on that to help other people.
Not Alone
Not Alone guides young students and middle schoolers through issues like bullying and anxiety. These slideshows will offer comprehensive ways to deal with bullying anxiety and all the different types of stress that can come from being in school, especially as a new middle schooler. I will be opening up about my experiences and also encouraging young kids to talk about their experiences as well.

About this Project
Communities Served
My project will involve and/or impact the following communities:
Racial or visible minorities
At risk youth & children

United Nations Sustainable Development Goals
When it comes to community impact projects, the UN has created 17 Sustainable Development Goals. These are the Sustainable Development Goals associated with my project.
How the project works
A majority of this meeting will be on Zoom but I have created a few activities that will be in person like last year such as getting everyone a library card if they don't have one and brunch where we all get together and discuss what was learned and maybe a day where we give back to the community
Project Impact
Helping these middle schoolers will support them in having the right resources to help others their own age. It will create a positive circle of students that will have the confidence to stand up to wrongdoings.
Project Mission
My goal is to support students in having a more positive attitude toward school. I want to equip them with the right tools to help themselves as they get older and also give them a way to deal with the common issues faced in schools.
Project Team
Sade Nicholson
Right now the main person working on this project is me so it's sort of an individual project but I am thinking about equipping the people that I was helping in the project last year to come back and talk about their experiences.
Donate to Sprout to support fellows
Support young social innovators by donating to the Sprout Ideas Fund, providing capacity-building and resources needed to launch projects that create positive social change.
Donate Now