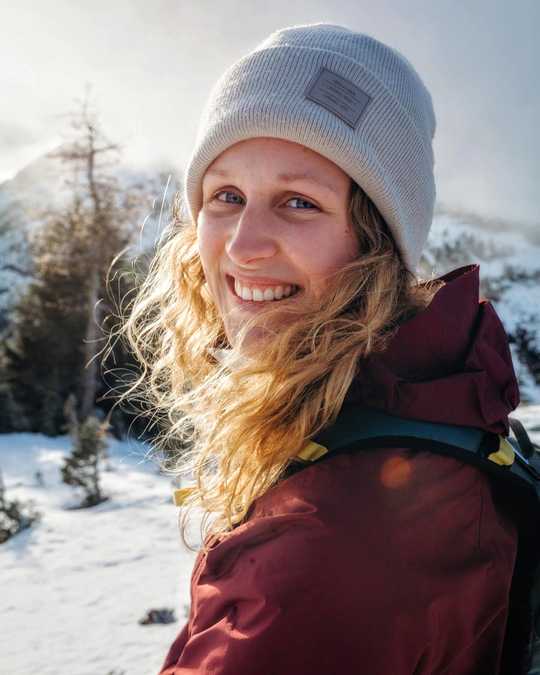 Zanna Ekeroth
Penticton, BC
Hello! I'm Zanna (she/her). I was born and raised in Sweden and moved over to this country 4 years ago. I live, work and climb on traditional Syilx territory (Okanagan, BC). I see myself as a community builder looking to create meaningful connections wherever I go. Being a climate action advocate and a rock-climbing enthusiast, those are two communities I allocate much of my time and care towards. My professional life is split between early childhood education at the local playschool and remote work helping to advance Equity, Diversity and Inclusion in co-operative organizations in BC.
Babes in the Bluffs - Climbing Mentorship Program
Babes in the Bluffs is a mentorship program for women and gender diverse climbers in the Skaha Bluffs. Through community-building, peer-to-peer learning and skills workshops, we want to provide a place for people who face gender-based barriers in the sport of rock climbing. Our hope is to grow confidence and build a safe and empowering community in which people can show up as their full, genuine selves. Rock climbing is for everyone!
https://docs.google.com/document/d/10Ixfb0UxR5TtDNnbO_M_LPMObRR50YVEA2XIBM8tlSk/edit?usp=sharing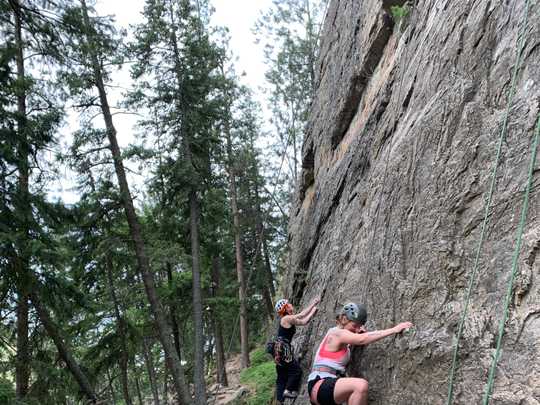 About this Project
Communities Served
My project will involve and/or impact the following communities:
LGBTQ2+ Community members
Multi-barrier populations
Refugees & newcomers
Persons with disabilities
Indigenous Peoples
Racial or visible minorities
Vulnerable individuals (e.g. those experiencing addiction, abuse)

United Nations Sustainable Development Goals
When it comes to community impact projects, the UN has created 17 Sustainable Development Goals. These are the Sustainable Development Goals associated with my project.
SDG 3: Good health and Well-being
SDG 5: Gender equality
SDG 10: Reduced inequalities
How the project works
1. People apply to the program as mentors or mentees 2. People get matched into mentorship pairs/groups based on experience, objectives and interests 3. Kick-off: Meet & greet, Workshop: cultivating safe spaces & creating community agreement 4. Climbing, learning & connecting! + skill clinics/workshops with certified climbing instructors 5. End-of-season event! Timeframe: May-October
Project Impact
The project aim to help marginalized genders overcome barriers they face in outdoor sports overall, and in rock climbing specifically. The intention is for folks to create a supportive network, cultivate a sense of belonging, learn the skills needed to safely enjoy rock climbing and overcome mental challenges that exists in this sport.
Project Mission
A mentorship program for people of equity-deserving genders where mentees and mentors are matched to work towards mutual goals, learn new skills, build community and grow confidence in the sport of rock climbing.
Project Team
We are two women passionate about rock climbing and community building in the outdoors!
Zanna Ekeroth
Robyn Solland
Donate to Sprout to support fellows
Support young social innovators by donating to the Sprout Ideas Fund, providing capacity-building and resources needed to launch projects that create positive social change.
Donate Now